HARDO adhesive technology
Precise, versatile, cost-effective
Company HARDO delivers efficient as well as reliable solutions for the bonding technology for more than 50 years. To determine the best possible coating technique we perform coating trials at our inhouse technical center. Different coating techniques for almost all different kinds of adhesive could be tested. We deliver single coating machines as well as complete coating lines. With aid of modern CAD-software we develop optimal solutions. For more efficient working methods or improved production output HARDO coating techniques could be intrgrated in existing facilities.
You have a material – wo coat it!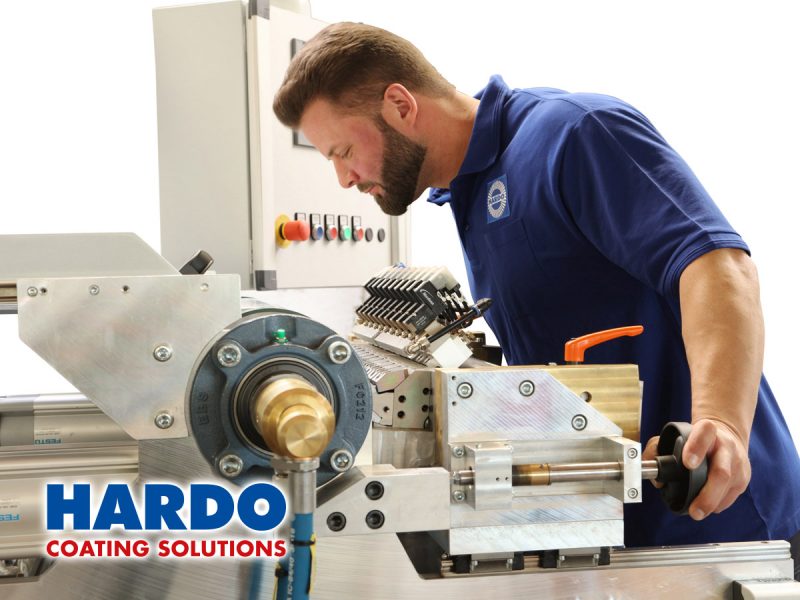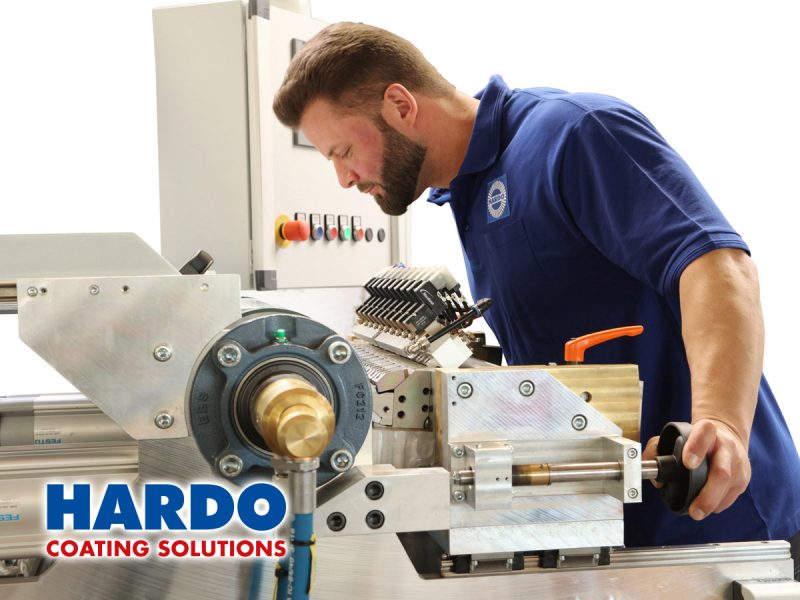 Video: roll coating system
HARDO Coating Solutions
We deliver roll coating system in different versions. Each roll coating system is individually designed to your demands. To achieve an optimal adhesive application different application techniques, like slot nozzle- and rotating bar nozzle application or roller application can be appointed. A rotating bar nozzle is used in the shown roll coating system. Due to this we achieve a high end coating.
ADHESIVE APPLICATION TECHNIQUES
For all-over coating of single parts with irregular shapes roller coating is the optimal solution. Likewise this technique is used for the coating of many materials in roll coating systems. Systems made of stainless steel also process dispersions as well as 2-component adhesives.
The Slot nozzle technique is optional for roll coating systems, also introducing stripe coating as well as  intermittent coating, beside permanent/all-over coating. Special solutions introduce an automatic width adjustment or allow higher application speed. For high-end applications we are able to offer rotating bar nozzle systems.
Applicators for track application of different width. solutions for shorter, intermittent adhesive application instead of longer, continuous adhesive application. High speed applicators with extrem short switching time as well as perfect reproduction.
Spray nozzle application is the optimal solutions for the bonding of 3-dimensional material surfaces. We offer different versions with high coating pattern reproduction along with good efficiency by reduced air turbulence, as well as special versions for robot applications.